It had been rumored a former character from season 1 would be making an appearance in an episode during the show's kidnapping story of Olivia. Many fans speculated and hoped it would be Stephen and much to their surprise and pleasure it was!  Stephen was our hero, coming to the rescue of Olivia and the sight of her old friend and former Gladiator was a welcome treat for her and all of the Scandal world in general! Thank you Shonda Rhimes!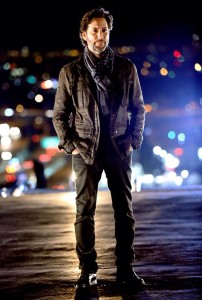 At the time of his appearance on our TV screens, Ian tweeted this:
#Scandal I'm where? Doing What????
And after the episode aired….
More press and pictures can be found here on Cusiskgallery.net    'A Scandal Surpise of the Stephen Kind'