It's a bit longer wait for the new season of The 100 but from all we've heard, it'll definitely be worth it!
The 100 will it's 5th season begin on April 24….exactly 3 months from tonight!
Ian and cast are in their last week of shooting the show as we type this post…..the cast had their wrap party this past Sunday night.
Jason Rothenberg, the show's producer has been tweeting BTS pics all week and HIC fans were treated to this one of him and Bob Morley just today!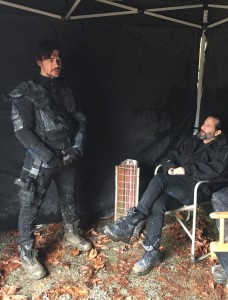 Be sure and tune in season 5 of The 100 beginning April 24, 2018 at 9 pm on The CW.