Brand new Vancouver Sun interview with Ian!
By Dana Gee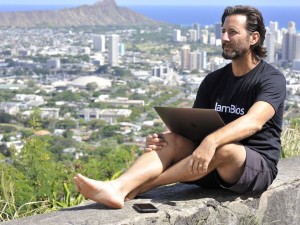 When the TV sensation Lost blew up over a decade ago, one of its stars kind of missed the whole must-see TV hullabaloo that surrounded the one-hour drama.
"Because I lived in Hawaii we were sort of cut off from the rest of the world," said Henry Ian Cusick, who played Desmond Hume on Lost and is in Vancouver shooting the CW sci-fi drama series The 100.
"It was my first show in the States, so I just assumed that this is how it was for all of the shows. I didn't really know I was kind of asleep in many ways."   
Now Cusick, a native of Peru who calls Oahu, Hawaii, home, says he is much more mindful of how he navigates the show biz world he inhabits as a network TV star…..
Read complete interview here: 
'Lost and The 100 Actor Henry Ian Cusick Turns His Hand To Online Storytelling'