Congratulations to Sonya and Clay!
Mahalo to NorthEast Film Festival !
Proud to be a part of this film!
Clay Delauney –  Best Director of a Short
Sonya Walger- Best Actress in a Short
Henry Ian Cusick – Best Actor in a Short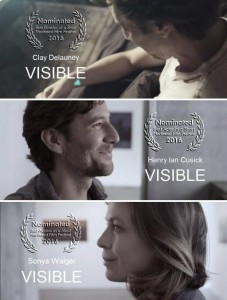 Visible will screen next month in September at the festival! Exact date to follow.