Pleased to announce Visible will screen next month at the HollyShorts Film Festival  at the TCL Chinese Theatre in Hollywood, California!
If you're in the LA area, don't miss this opportunity to see Ian and his lovely co-star Sonya Walger in this intriguing sci-fi love story by Andrea Snider.
Screening on Friday, Aug 12th 2:30 pm!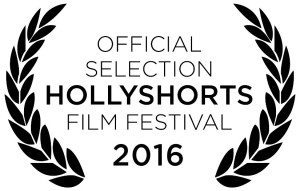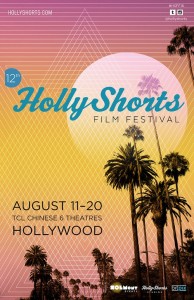 Visible Review:
Best of the Hollyshorts Film Festival
Rachel Bohlen, Aug 22, 2016
"Here are my top 5 favorites from this year's festival.
(1) Visible (Directed by Clay Delauney)
Decades in the future, the human race becomes invisible. No one knows why. Slowly, a small number of people begin to reappear without any explanation. Our protagonist, Guy (played by Henry Ian Cusick, from Lost), still invisible, runs an art gallery. His life is shaken up with a visible woman walks into his gallery. The concept of this film is fascinating, and the cinematography is beautiful. The world is desaturated, almost in greyscale. Even though the film only clocks in around 15 minutes, we experience an emotional arc with the protagonist as he falls in love with the stranger in his gallery. You can watch the film here. "